Alison Lewis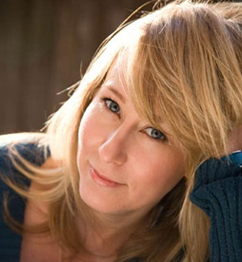 Lifestyle series
The Future of Fashion is Now: Would you like Shoes with GPS or a Dress with WiFi?
November 30, 2011
|

20:00

Alison Lewis – author, stylist, blogger, designer, and a frequent guest of various TV shows. In 2010 Fast Companies magazine named Alison one of the most influential woman of the year. In her lecture Alison told about the latest developments in the high-tech world of fashion.
On November 30th, Digital October held a teleconference with Alison Lewis. Alison delivered a lecture on "The Future of Fashion is Now: Would you like Shoes with GPS or a Dress with WiFi?" The lecture was particularly interesting to entrepreneurs and designers seeking to build projects at the intersection of fashion and high technology, as well as to all fans of the fashion business who might wish to keep abreast of future trends and know which technological concepts might interest a buyer.
Fast Company magazine named Alison Lewis one of the 100 Most Influential Women in 2010. Alison works to develop ideas and promote projects pertaining to "smart" fabrics, DIY projects, and interior design. On her blog, iheartswitch.com, Alison writes about the use of electrical components in clothing (LED, solar panels, antennas). In addition, Lewis is creating "interactive" rooms that respond to the movements of people in them, and has a TV show about high-tech design called MyHome2.0.
On November 30th, Alison Lewis discussed how modern technologies are changing fashion and our understanding of clothes in general. What links fields like medicine, sports, electronics, textiles, and design? What will the fashion industry look like in 8-10 years? In the future, will clothing adjust to fit a person's figure and needs? Alison presented examples of her own work that combines high technology and high fashion.
POST-LECTURE DISCUSSION PARTICIPANTS
Anton Alfer

founder, CEO of Moda.ru webzine

Maria Bergelson

owner and CEO of Sunday Up Market fashion community

Olga Buyanova

Face Gallery editor-in-chief

Luiza Iznaurova

Director of Conde Nast Digital

Anna Lebsak-Kleimans

CEO of Fashion Consulting Group

Irina Kolesnik

PR-director of Ekepeople

Оlga Lyahovets

PR-director of Shoes of Prey

Nadia Nurieva

designer

Konstantin Semenkov

Commercial Director of GLANCE

Gala Sheblanina

moderator

Ааntоn Varenye

curator of Varenye.com project
Event photo gallery
partners