Eugene Koonin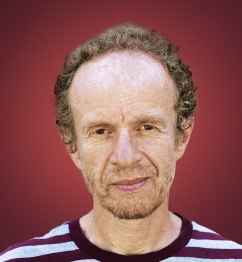 Biotechnology series
Evolution: from Darwin to the post genomic era
October 31, 2013
|

19:00

When Darwin wrote his Origin of Species, he didn't know half of what we know now. On October 31st, Eugene Koonin, the most oft-cited Russian scientist and Senior Investigator at the NCBI(USA), offered a modern take on evolution at the Digital October Center.
On October 31st, the Digital October Center hosted a live link-up lecture from Eugene Koonin, the most oft-cited scientist in the Post-Soviet Space (his Hirsch index is 133) and one of the Forbes Magazine's "Ten Russian Scientists Taking over the World."
Since 1991, he has specialized in comparative genetics at the National Center for Biotechnology Information (NCBI), an organization that has been key to the treatment of data gathered by molecular biologists, and which exists as part of the system of National Library of Medicine (USA).
In 2011, utilizing his own data and analysis of available research literature, he wrote The Logic of Chance: The Nature and Origin of Biological Evolution,
in which he convincingly showed that the development of the genetic code is accidental,
pointed out the significance and uncertainties associated with certain evolutionary events, and painted a detailed and coherent picture of the origins and development of life on Earth.
Some critics have interpreted his work as the evolutionary version of Stephen Hawking's A Brief History of Time. Upon discovering that no one else had undertaken the project, Russian scientists attempted to publish a translation of the book on their own initiative.
Here's what Eugene told Knowledge Stream about his research and colleagues: "While the principles discovered by Darwin have maintained their fundamental meaning, the multiple determination of complete microorganism genomes has revealed new evolutionary phenomena…Research on the noncellular portion of their world – the world of viruses – has uncovered astonishing genomic diversity and high-speed variation. It's becoming more and more obvious: the perpetual 'arms race' between viruses and their cellular hosts is one of the major driving forces in genomic evolution."
Over the course of this lecture, he attempted to illustrate how:
the fixation of mutation is, in large part, accidental,
whereas the process of genomic and phenotypic variation includes an essential adaptive aspect,
and will discuss incredibly important, though rare, evolutionary events, as well as reductive evolution.
Event photo gallery
partners