Jacque Fresco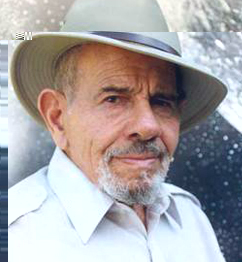 Futurology: The Future of the Future series
A screening of a film "Paradise or Oblivion"
May 10, 2012
|

20:00

On May 10th at the Digital October center Jacque Fresco presented the film "Paradise or Oblivion."
On May 10th at the Digital October center Jacque Fresco presented the film "Paradise or Oblivion." This documentary film, created by the Venus Project, reveals underlying causes of the mistakes made by global civilizations and presents a new socioeconomic system that the Venus Project team has developed during the life of the project headed by engineer, futurologist, industrial designer and inventor, Jacque Fresco.
"Paradise or Oblivion" exposes the flaws of the existing political and legal system – an illusory democracy, it calls for a rethinking of values in order to maintain harmony between man and nature.
The international educational project Knowledge Stream has already introduced the Russian audience to the Venus Project. On December 22, 2011 Jacque Fresco gave a lecture entitled "Engineer for an Ideal Future," and the screening of his new film continued the lecture series "Futurology: the Future of the Future."
Immediately after the screening spectators had the opportunity to pose questions to and share impressions of the film with Jacque Fresco and Roxanna Meadows, editor, director and producer of the documentary.
The film was in English with Russian subtitles.
Event photo gallery
partners