Kevin Werbach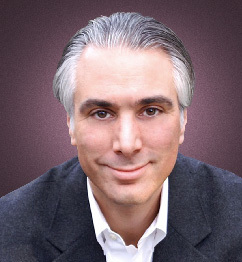 Innovation and Education series
Shall We Play?
April 09, 2013
|

20:00

On April 9 the Digital October center organized a web lecture featuring Kevin Werbach as part of the Knowledge Stream project. Kevin is currently a gamification strategist and the first person to teach the implementation of game theory in non-gaming situations to the American business elite: students at the prestigious Wharton School.
On April 9 the Knowledge Stream project hosted a lecture by Kevin Werbach, an American specialist in the application of game theory in the business and education areas, professor at the University of Pennsylvania Wharton School, business consultant and former IT adviser to the Bill Clinton and Barack Obama administrations.
During the course of the lecture Kevin discussed how to achieve success using gamification and how game theory works in non-gaming situations, all using case study analysis.
He addressed not only problems faced by those new to the subject, but also the further development of professionals already experienced in employing a game-based approach in solving their business, marketing and other issues.
Guests of the event…
learned about gamification as way to influence coworkers, clients and business partners, as well as "the other side of the coin;"
understood how to think in game creator categories;
were introduced to eight basic approaches to modern gamification; no more honor boards, bonus points or Foursquare badges!
had the opportunity to personally ask Kevin Werbach questions.
Facts about the lecturer:
In 2010 he developed his gamification course for the Wharton School of Business, later creating a lecture cycle for online educators, including Coursera.
Kevin is the co-author of the business best-seller For the Win, devoted to gamification.
Werbach began his career in the US Federal Communications Commission, where he helped develop American IT policy.
He is a graduate of Berkley and Harvard and has been teaching at the University of Pennsylvania since 2004.
He was the editor of Esther Dyson's magazine Release 1.0, is fascinated by mobile, web and telecommunication technology and also works as the head of Supernova, an IT consulting company.
POST-LECTURE DISCUSSION PARTICIPANTS
Ilya Kurylev

gamification specialist, LinguaLeo

Maxim Korobtsev

gamification coach, GameTrek.ru

Sergey Obolonkov

moderator,

Culture section editor at Lenta.ru

Evgeniya Shatilova

special guest, development director at Pryaniki

Vladimir Spiridonov

PhD, Professor, RSUH

Sergey Abdulmanov

marketing director, Mosigra
Event photo gallery
partners