Julie Dirksen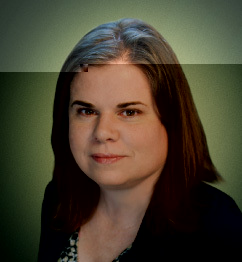 Innovation and Education series
Designing Interactive Education
November 15, 2013
|

19:00

Within a matter of months, her book has become a staple for online teachers, business coaches, and managers whose responsibilities include employee training: on November 15th, the Digital October Center hosted a lecture given by Julie Dirksen, world-renowned consultant and pedagogue.
On November 15th, the Digital October Center hosted a live-linkup lecture with Julie Dirksen, a freelance consultant who developed interactive training programs for a number of Fortune 500 companies. At this Knowledge Stream lecture, she discussed how to teach and learn effectively when you just don't have enough time and attention to do everything, and even talk about how to build your own online course for adult learners.
She teaches a number of subjects at the Minnesota College of Art and Design, and leads original workshops on the implementation of game and UX design in contemporary education – all for a wide range of students and situations.
After 15 years of working with corporations, IT startups, game developers, and even scientists, Julie has come up with her own approaches for making any educational process interesting, and has described those methods in an accessible and vivid way in her 2012 book Design for How People Learn. This publication has garnered a great deal of expert praise and a number of reviews from publishers that focus primarily on applied interactive and distance learning.
A few months ago, a translation of her book was released in Russia. The merits of Design for How People Learn have already been tauted by marketing expert Igor Mann ("It's a must-read for people who teach"), Groupon Russia cofounder and 'Learn Something New' CEO Aleksey Chernyak ("The heart of Dirksen's method lies in avoiding boring and incomprehensible theory"), business coach Alexander Yanykhbash ("This book will help those who are just getting started with their education"), and many others.
Over the course of her lecture, Julie discussed:
how, by understanding the key principles of memory and attention, you can get people to listen to you and apply what they've learned for years to come,
how to reinforce the skills that you learn via online courses and short-term training sessions by taking advantage of visualization and context,
how to apply elements of interactive training in real life (for example, in child-rearing),
and how to learn about your audience and understand its goals and motivations.
Event photo gallery
partners