John Harthorne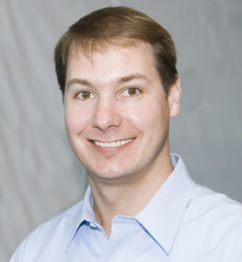 The Economics of Happiness series
How to Scale Before You Start
March 29, 2012
|

20:30

On March 29th Digital October held a lecture by John Harthorne, the founder of the leading start-up accelerator Mass Challenge.
With the arrival of spring, Knowledge Stream rushes to share a burst of exuberance, fresh ideas and energy with you. A lecture by John Harthorne, the founder of the world's leading start-up accelerator Mass Challenge , took place at Digital October. It was part of the series "Economics of Happiness."
On March 29th at Digital October Center a global meeting of the entrepreneurial and business elite took place. Young and successful entrepreneurs, investors, businessmen, and the directors of leading start-ups discussed their joint plans, development opportunities, new projects, and perspectives on the entrance of Russian start-ups in global markets.
John Harthorne, the event's featured lecturer, is an expert in the globalization of entrepreneurial systems. Having believed in himself, he created the world's leading organization that brings a variety of professionals and young entrepreneurs together.
In 2011 President Obama granted Mass Challenge the status of one of the best organizations in the country that supports the growth of enterprise. The proof lies in this: Mass Challenge holds the world record for the number of launchs and market capitalization of start-ups. Its start-ups attract more that $100 million and create over 500 new jobs every year.
According to the Boston Business Journal, John is one of the 50 most influential business leaders in Boston, along with the heads of Akamai Technologies, Blue Cross Blue Shield, and the Boston Celtics.
During the lecture John Harthorne talked about how to create a business leader by combining markets. You also could learn what is necessary in order to create a Russian start-up that will be competitive on the global market.
POST-LECTURE DISCUSSION PARTICIPANTS
Igor Pichugin

PhD, Head of professionalism development programs of Russian Venture Company

Peter Tatischev

co-founder of GreenfieldProject

Grigory Bakunov

Chief of development of Yandex

Yuri Rabinovich

CEO and co-founder of Startup Monthly

Maria Adamian

Curator at Digital October, Partner of Bricolage

Aleksandra Markova

blackbox.vc co-founder, Window2Valley program manager
Event photo gallery
partners
| | | |
| --- | --- | --- |
| Intellectual partner of lecture | Media partner | Media partner |
| Media partner | Media partner | Media partner |
| Media partner | Media partner | Media partner |
| Media partner | Media partner | Media partner |
| Media partner | Media partner | Media partner |
| Media partner | Media partner | Media partner |
| Media partner | Media partner | Media partner |
| Media partner | Media partner | Media partner |
| Media partner | | |